home

THERMOPLASTIC SHEETS

SINUS CORRUGATED SHEETS

CORRUGATED ACRYLIC SHEETS
Corrugated acrylic sheets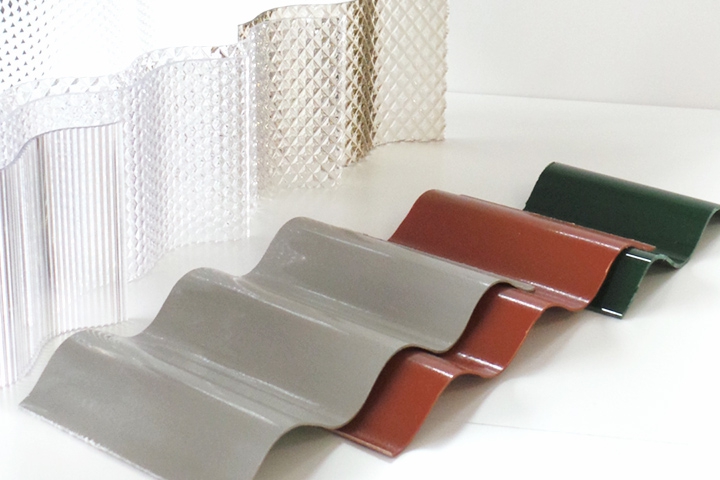 Honeycomb embossed and glossy acrylic corrugated sheets.
Our extruded corrugated sheets have a great light diffusion and a self cleaning smooth surface.
We guarantee 30 years against yellowing and 10 years resistance against storms. Sheets can be easily recycled.
Glossy, honeycomb and iced effect surface sheets are available in clear, bronze color or other color on request.
Lenghts from 2 to 8 meters or on request.
For more information:
I agree to the processing of my data
By clicking "Send Request" we will send an email with this data that we will use to contact you as soon as possible.