home

THERMOPLASTIC SHEETS

SINUS CORRUGATED SHEETS

LASTRE ONDULATE ECOGREEN
Lastre ondulate EcoGreen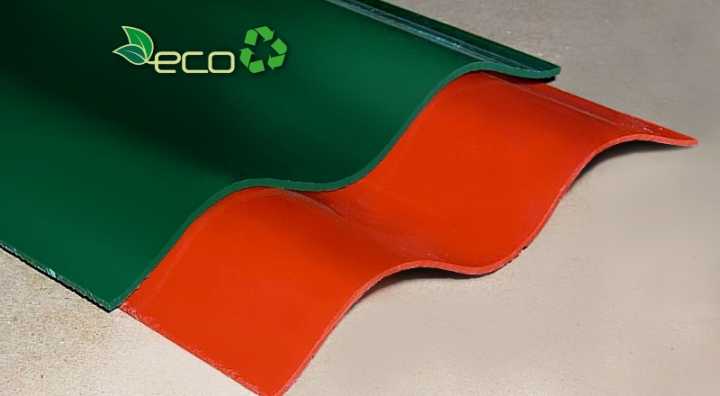 Eco,
sostenibile,
100% riciclato.
Linea lastre ECOSOSTENIBILI ondulate in policarbonato e in acrilico.
Le lastre ondulate, prodotte con materiale 100 % riciclato, sono disponibili sia in acrilico che in policarbonato, e sono resistenti agli agenti atmosferici.
Nel rispetto dell'ambiente sono prodotti 100% riciclabili ed ecosostenibili.
Per l'escursione termica notte giorno e delle stagioni si richiede di procedere con fori asolati di qualche millimetro superiore al diametro della vite (10 mm per vite del 6,5 mm) che permettono l'allungamento della lastra dovuta alle diverse temperature a cui sarà soggetta e prolungano la durata nel tempo.
Per la pulizia usare acqua saponata tiepida con un panno morbido o una spugna.
Non usare mai prodotti chimici corrosivi.
Le lastre sono naturalmente protette da entrambi i lati dai raggi UV.
Disponibili sistemi di fissaggio e colmi su richiesta.
For more information:
I agree to the processing of my data
By clicking "Send Request" we will send an email with this data that we will use to contact you as soon as possible.